Varsity girls basketball score at the end of the 3rd quarter: Luray 36 Strasburg 41

Score at the half Luray 18 Strasburg 28

End of the 1st Quarter Luray 10 Strasburg 10

Congratulations LHS Forensics Team on finishing 1st in the Region 2B Forensics Tournament! Also congratulations to Gwen Burley for being named Region 2B Champion Coach and Aidan Brown for earning High Performer in Region 2B! More details to follow on individual performances.

Congratulations to Lucy Buracker for finishing 2nd in the state in the 500 with a 1:23! Great job to all of those who represented LHS in the Winter State Track Meet.

Springfield 2nd grade teacher, Mrs. Keim and her student-teacher, Ms. Galbraith, have spent the last two weeks introducing students to Ancient Egypt and China as pre-learning for the 3rd grade. They concluded their studies with homemade Chinese cooked by Mrs. Keim.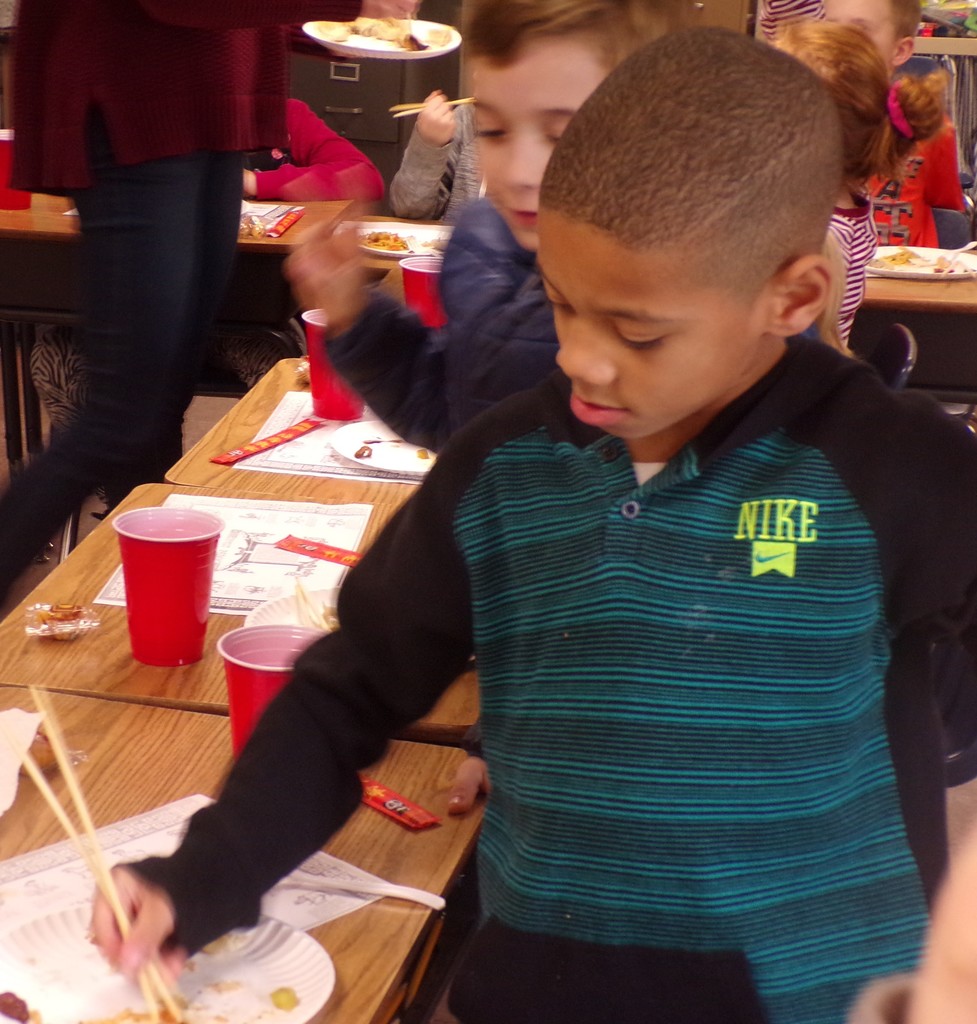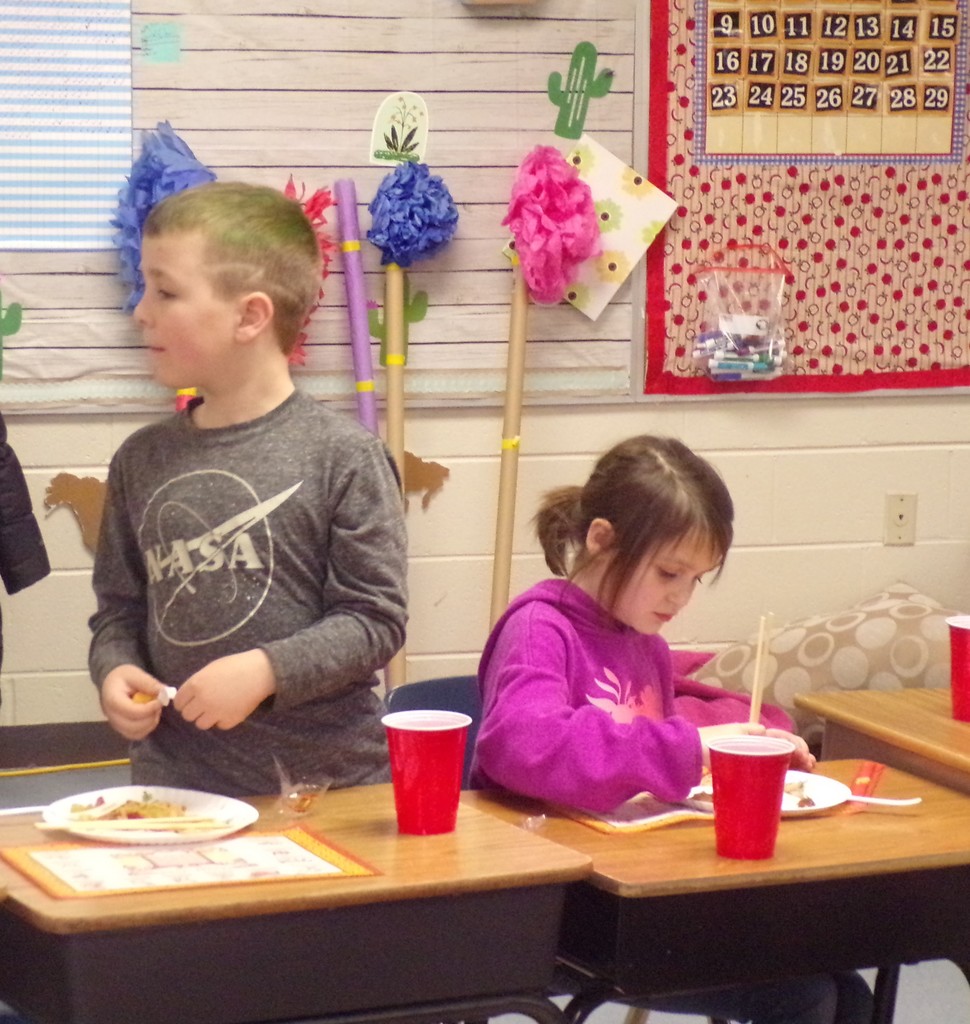 When you walk around the corner and catch this picture perfect moment of a student counting her "money" (Cardinal Cash earned for good deeds) to Mr. Tutt to claim her prize from the "Cardinal Cash Store."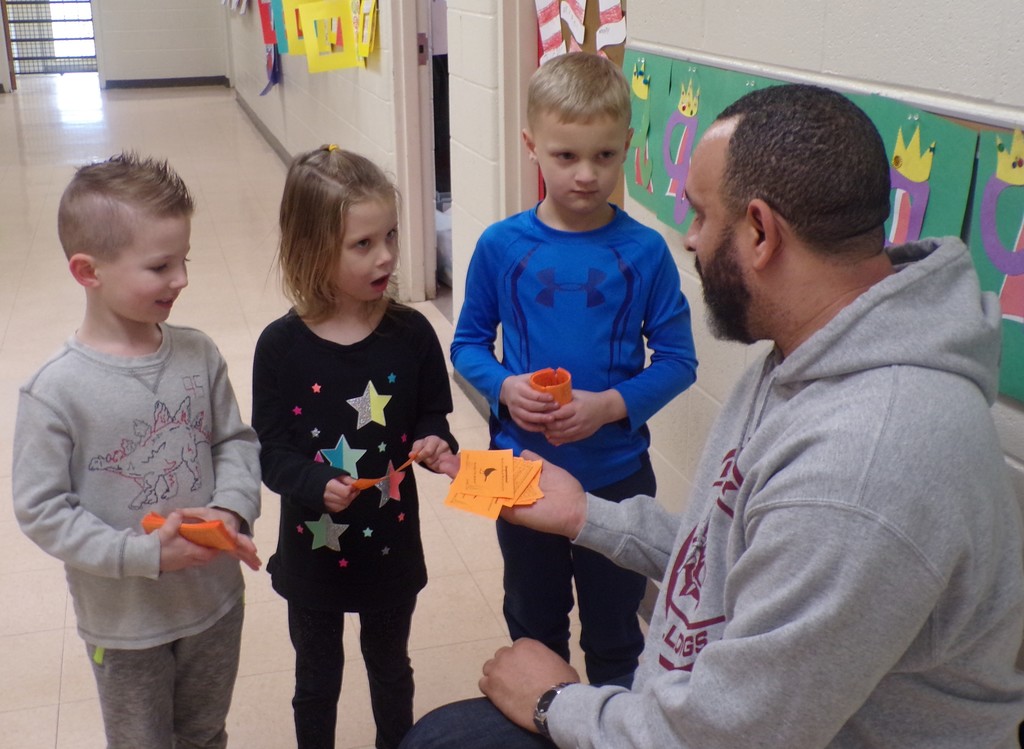 Monday, March 9th, is a regularly scheduled Teacher Work Day. Have you made plans for your kids? Here's an idea. Take them to Kibler Library for a FREE afternoon movie. See flyer attached for more details. Please share.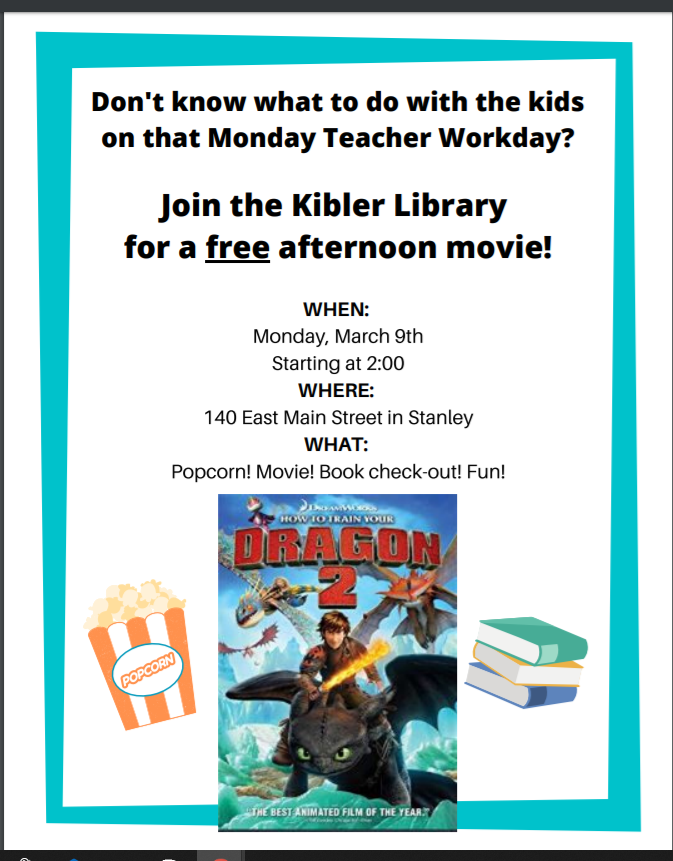 TONIGHT the Page County Varsity Boys will travel to East Rock, once again, to battle it out in the Regional Semi Finals game. Good luck Panthers! Game starts at 6:30 p.m. The cost is $7. We hope to see you there! Please share.

Final Score at the buzzer Luray 36 Page 35

Emd of the 3red Quarter Luray 20 Page 21

Halftime Luray 12 Page 13

End of the 1st Quarter Luray 6 Page 6

Check out this week's Page News and Courier, featuring "The Chef Project." The partnership between Delaware North and Luray and Page County High School students!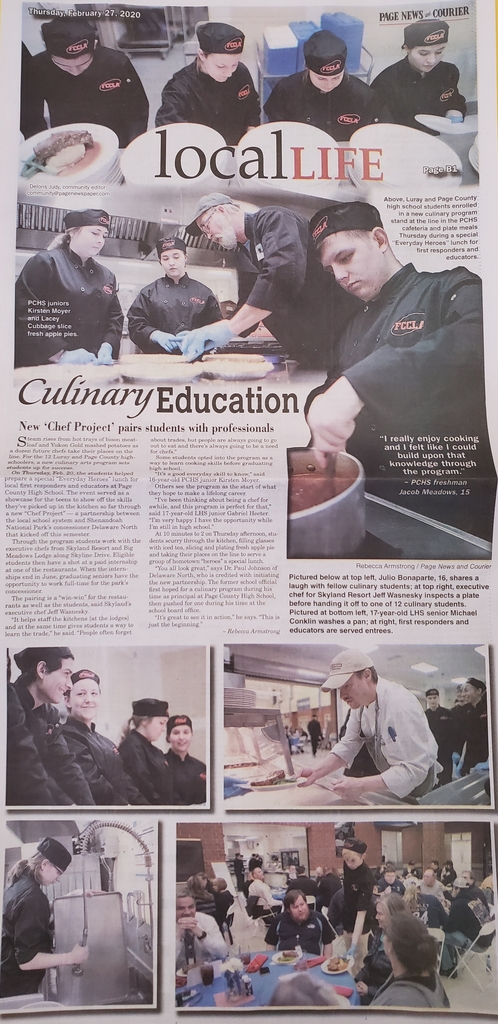 In a hurry to get to tonight's game? Let the Bulldog Athletic Association help you out. Tonight they will be serving a Potato/Chili Bar and Macaroni and Cheese, along with their regular menu items. See Flyer for price and details.

TONIGHT The Luray Girls will host the Page County High School Girls in the Region 2B Semi Finals Game. Game begins at 6:30 p.m. at Luray High School. The Cost is $7. Come out and support our girls! Please share.

THURSDAY night continues with Region 2B Semi-finals basketball excitement. Luray Girls will host Page County @6:30 p.m at LHS. On Friday night, Page County Boys will travel to East Rock to also play in the Region 2B Semi-Finals. Cost is $7. Please come out and support our teams!

Remember: Download our App! Scores from playoff games are being pushed out. If you have the App--go to settings-turn on notifications-select the schools you would like to receive info about. We suggest you select Page County Public Schools, and then then other schools.

Late Bus Notice to parents in the Luray Area-  Bus 63 will be at least 30 minutes late this morning.  PLEASE SHARE