Biology students in Mr. Bosserman's class at Page County High School conduct an experiment in class.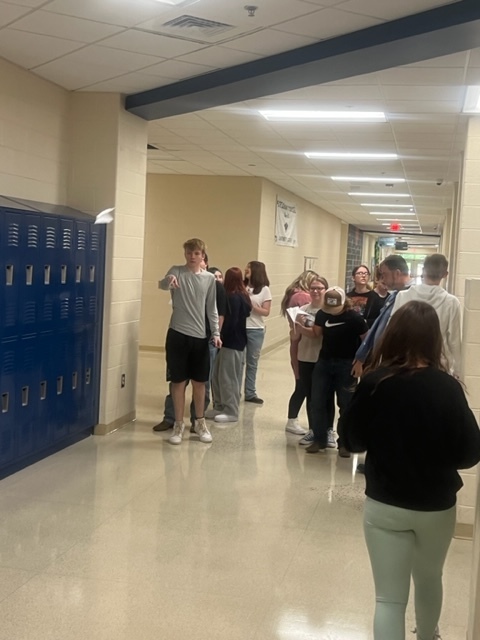 Parent/Guardian Awareness Topic - Cell Phones & Social Media Tips Please take a moment to read this information about cell phones and social media. Thank you for taking the time to partner with us:
https://5il.co/23vyx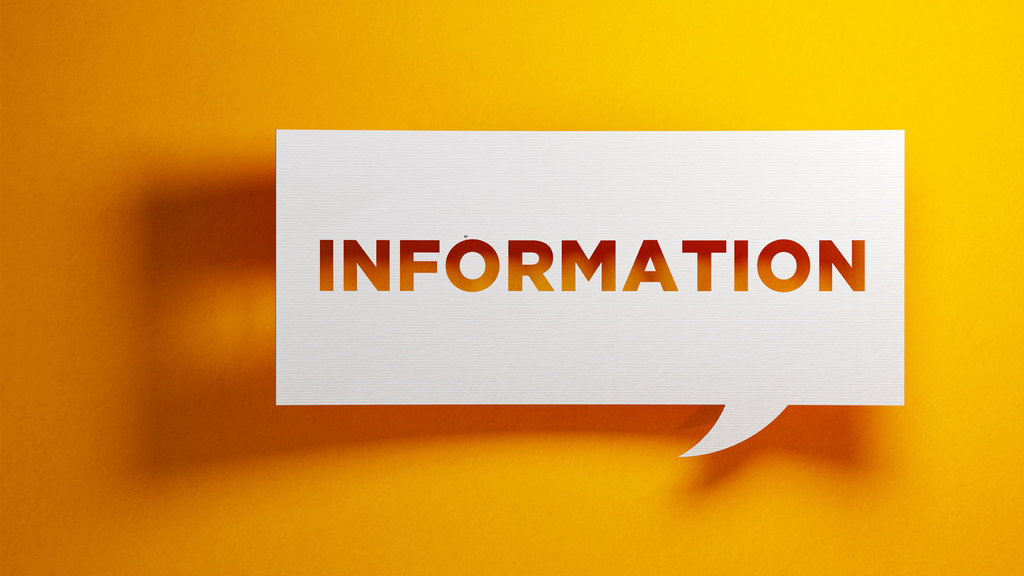 Parent/Guardian Awareness Topic - StopIt App & Bullying Please take a moment to read this information about the StopIt App (
https://5il.co/23nlp
) and Bullying (
https://5il.co/23nlo
). Thank you for taking the time to partner with PCPS!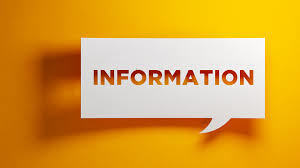 Important Bus Route Information: This message is Parents/Guardians in the Shenandoah Area Wednesday, August 30,2023. Bus 5 will be doing a double run this afternoon on Bus 4. Students on Bus 4 can expect to be 25 to 30 late arriving home. Thank you. Please share.

Parent/Guardian Awareness Topic - Code of Conduct Please take a moment to read this information about vaping and the Student Handbook and Code of Conduct. Thank you for taking the time to partner with us:
https://5il.co/23jvl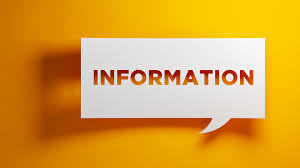 The next two groups PCPS would like to recognize are our maintenance crew and our groundskeepers. Our maintenance guys work hard every day with repairs and maintaining our buildings. They are always just a phone call away when we need help. Often times they are already in our buildings working long before we ever arrive for the day. There's not much these guys can't do. Thanks for all your hard work! Our groundskeeper : Jackie with his summer assistants Chris Mercer (LES) and Brian Benson (Shenandoah) worked hard this summer helping to maintain the lawns of all of our schools. Their help is much appreciated by all. To both groups, we would like to extend our gratitude for your dedication and loyalty to Page County Public Schools. You ARE appreciated for all you do.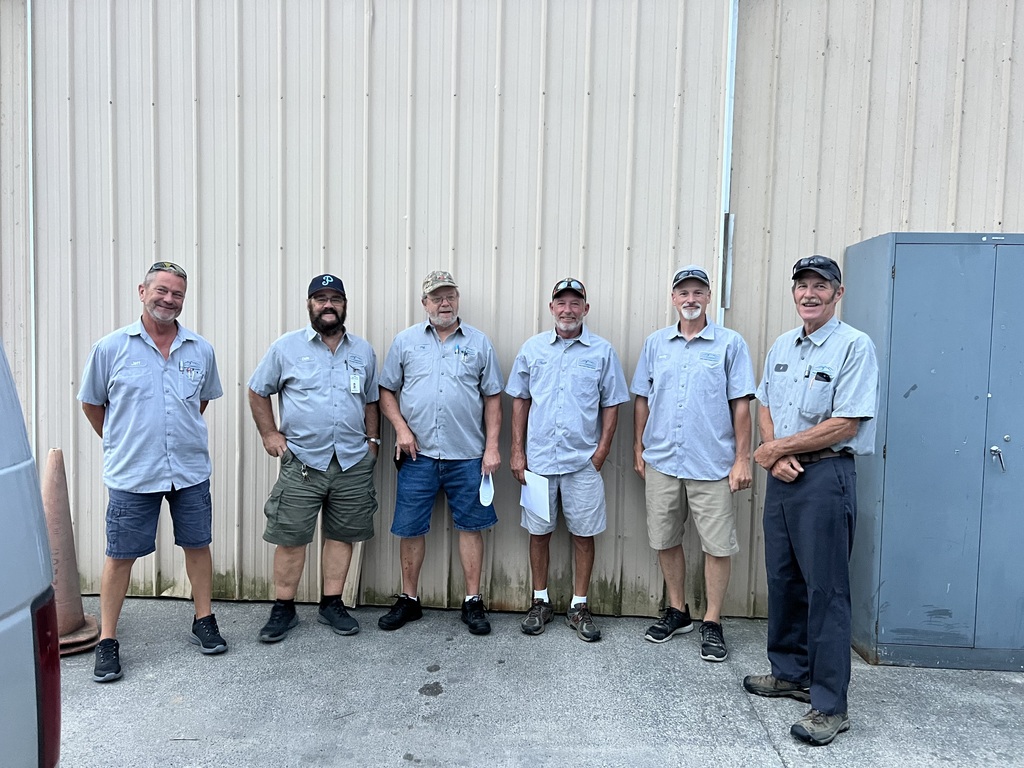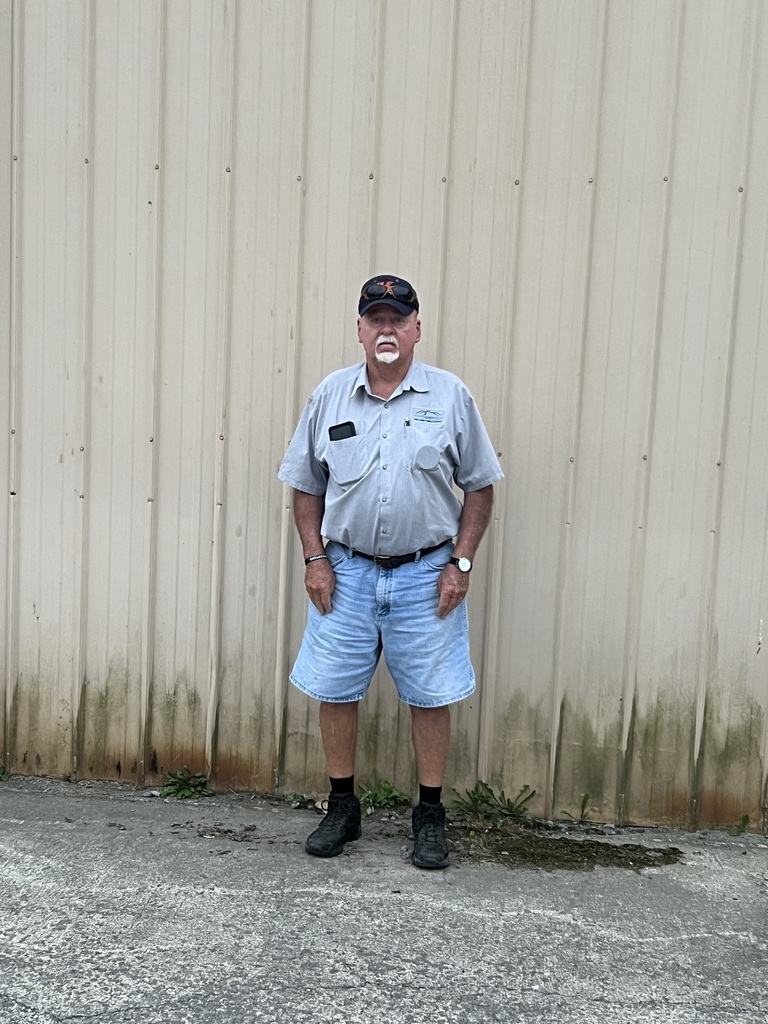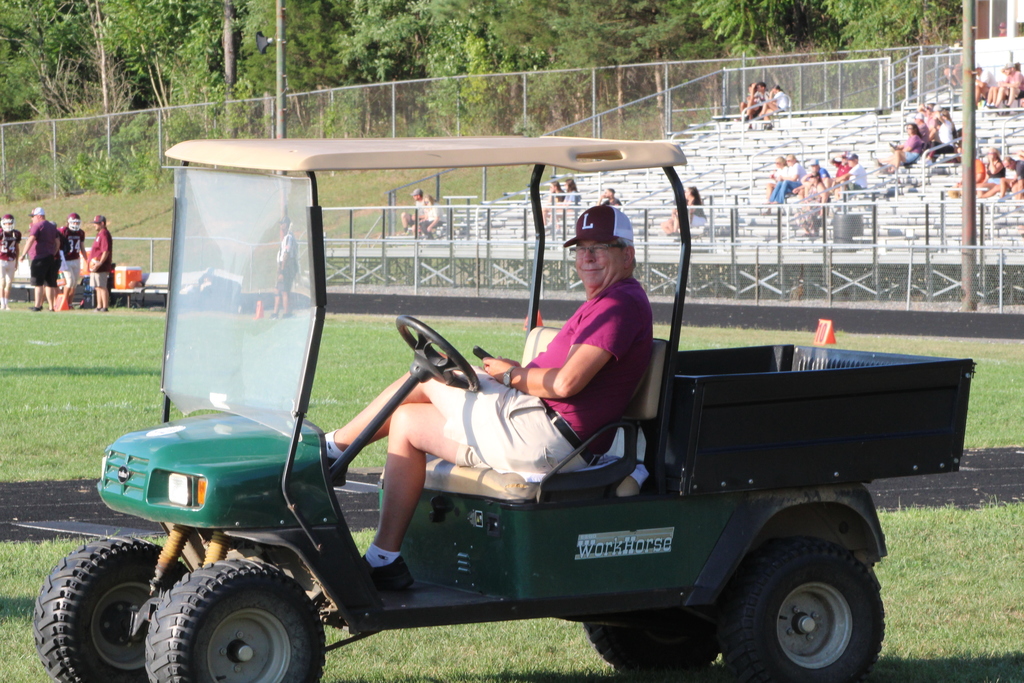 Parent/Guardian Awareness Topic - Attendance Please take a moment to read this information about attendance in PCPS. Thank you for taking the time to partner with us:
https://5il.co/23fpp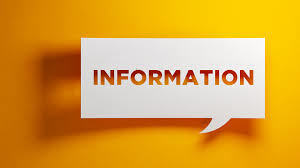 No one works harder during the summer than our custodians, maintenance, and grounds keeping crews. Today we will honor our custodians for all they do, not just in the summer, but every day. They take pride in the work they do, and help keep our facilities looking great. Thank you, and know that you ARE appreciated!

Please take a moment to read this welcome back letter as we look forward to the first day of school tomorrow:
https://5il.co/23bza
HAVE A GREAT DAY!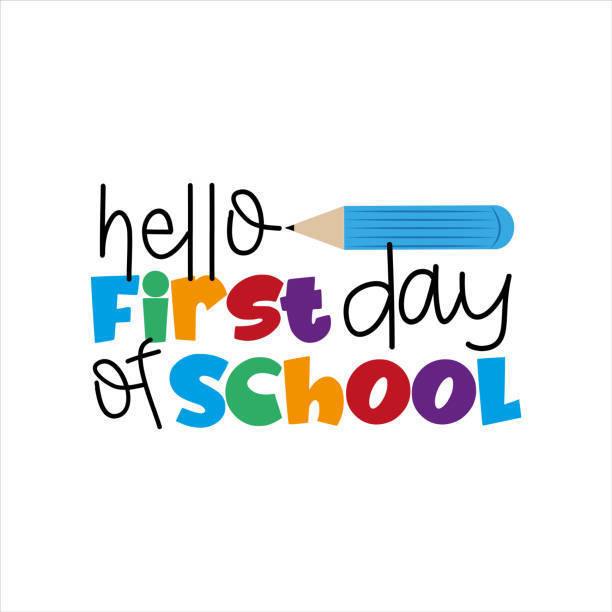 Please take a moment to read this letter from Division Superintendent, Dr. Antonia Fox:
https://5il.co/23bzb

PCPS will use STOPit App for the 2023-2024 school year. A link to report an incident will be located on each school webpage as well as the main PCPS web page.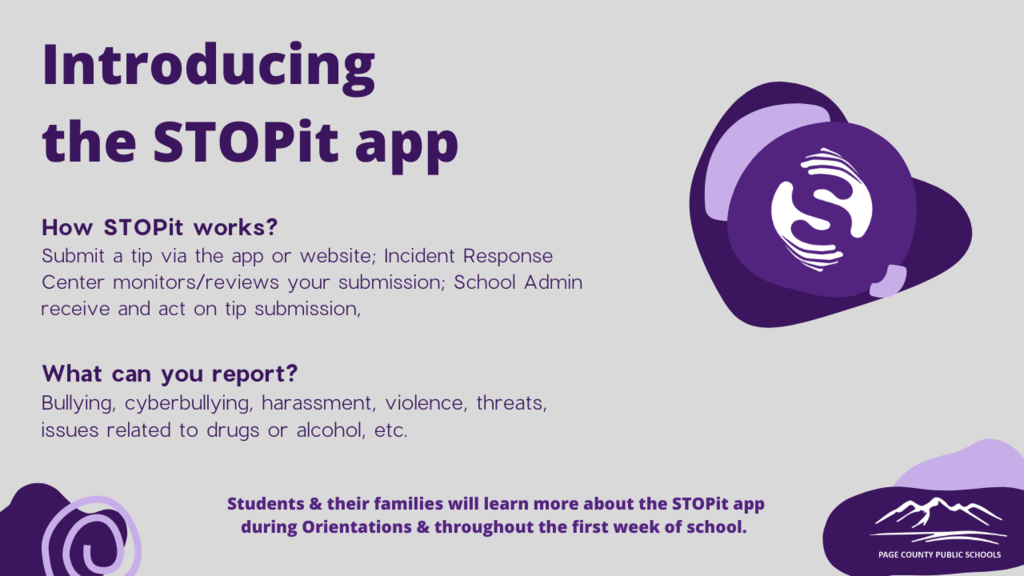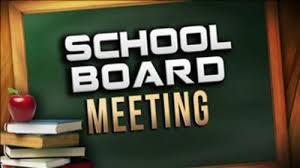 COME BY TO SEE US WEDNESDAY, AUGUST 23, 2023, FOR OPEN HOUSE TO MEET YOUR TEACHERS.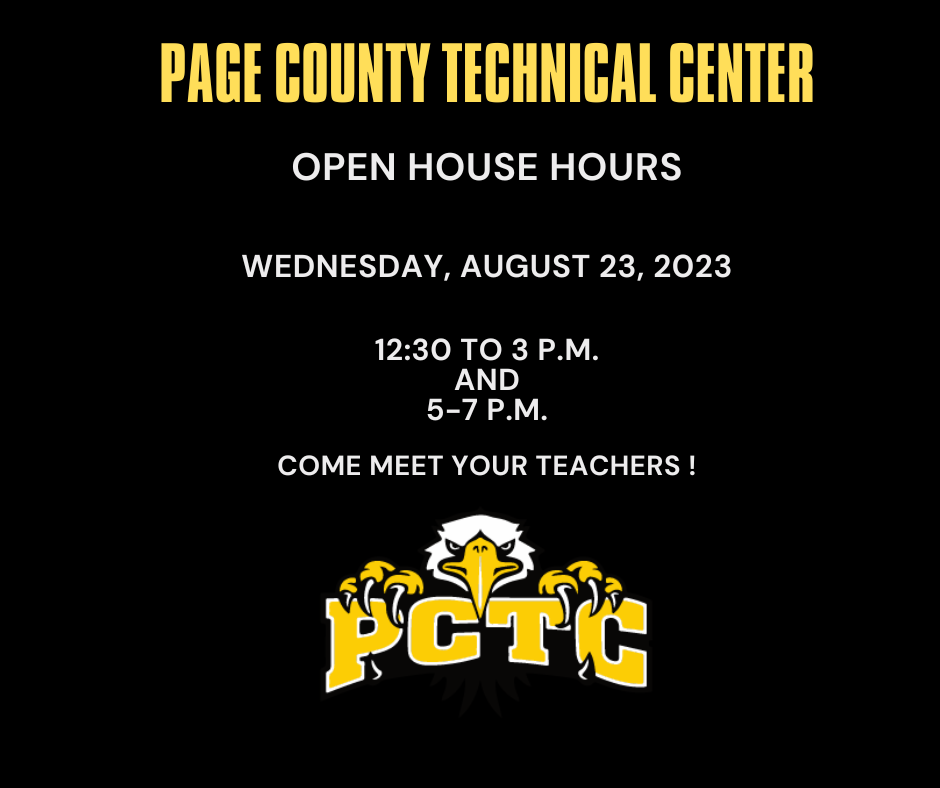 Today, Monday, August 21, 2023, administrators, teachers, and other staff gathered at Luray High School to participate in a professional development day-long event. Staff could participate in sessions such as (ACES) Adverse Childhood Experiences and how they impact development, Building Numeracy Skills and Problem Solving, Essentials of Building Strong Relationships, Exploring and Understanding Assistive Technology, Classroom Management Best Practices , PowerSchool Gradebook and Schoology, Teacher's Guide to Special Education, Parent Communication Engagement, and numerous technology classes to assist teachers and staff. We believe in doing what it takes to be the best we can be for our students.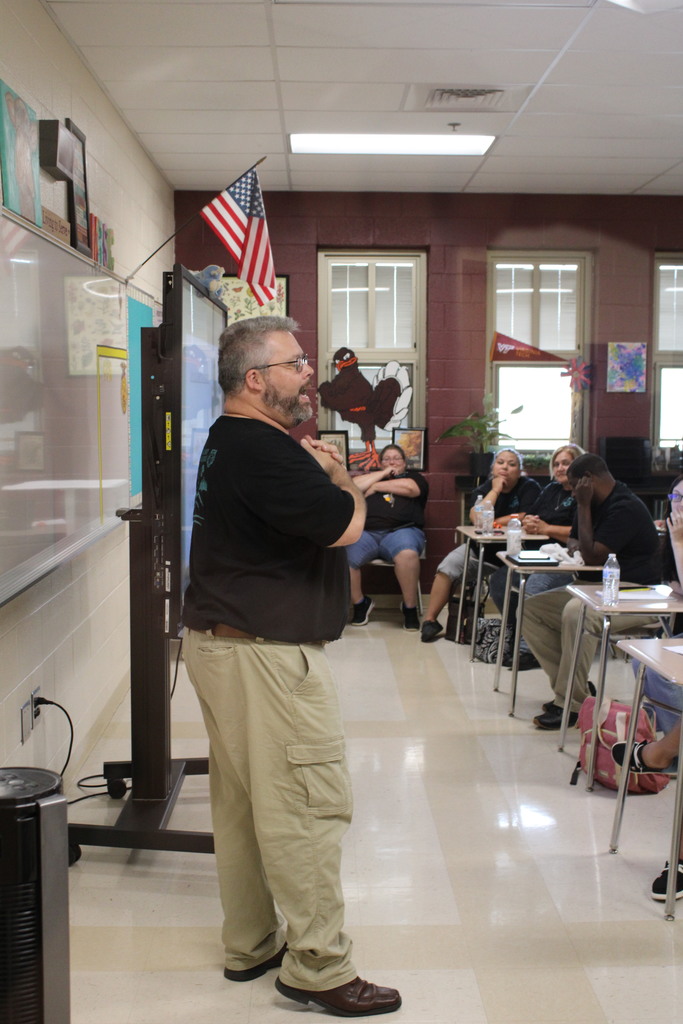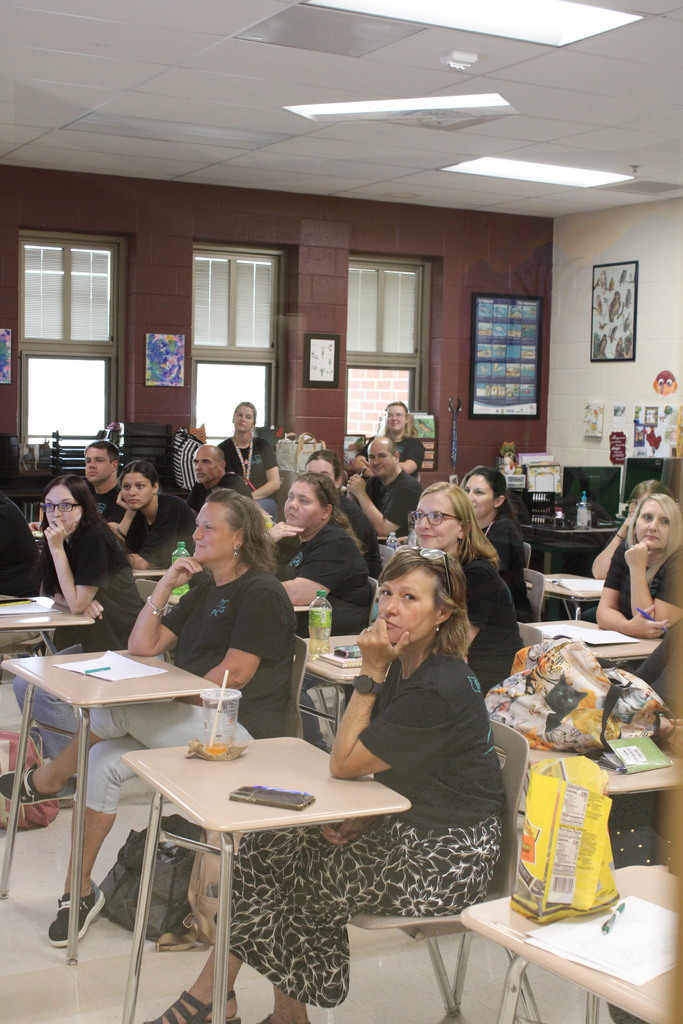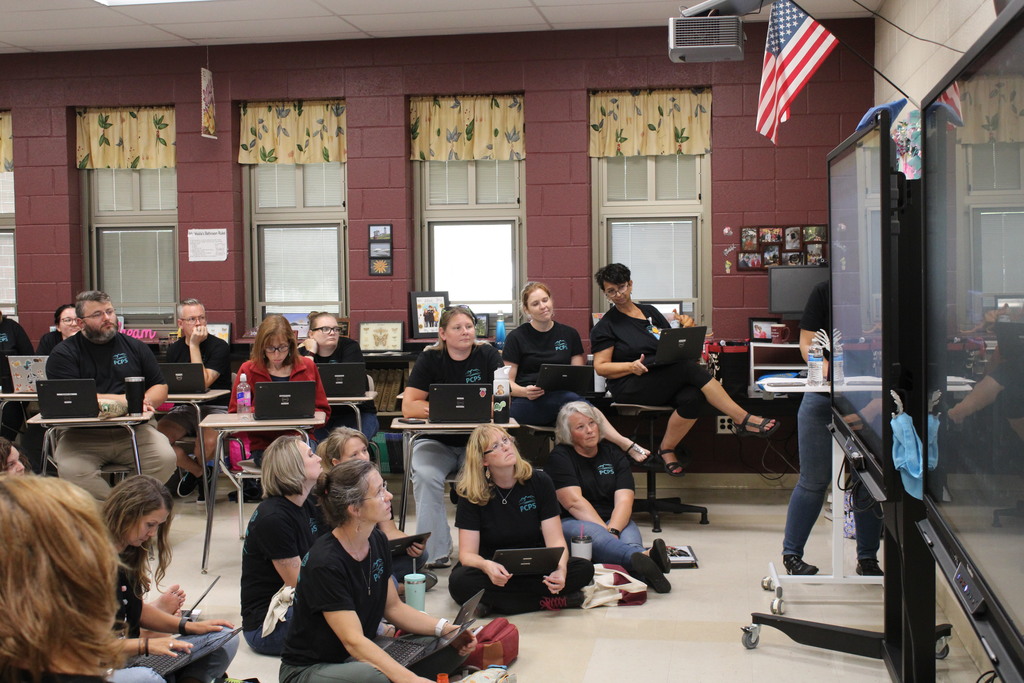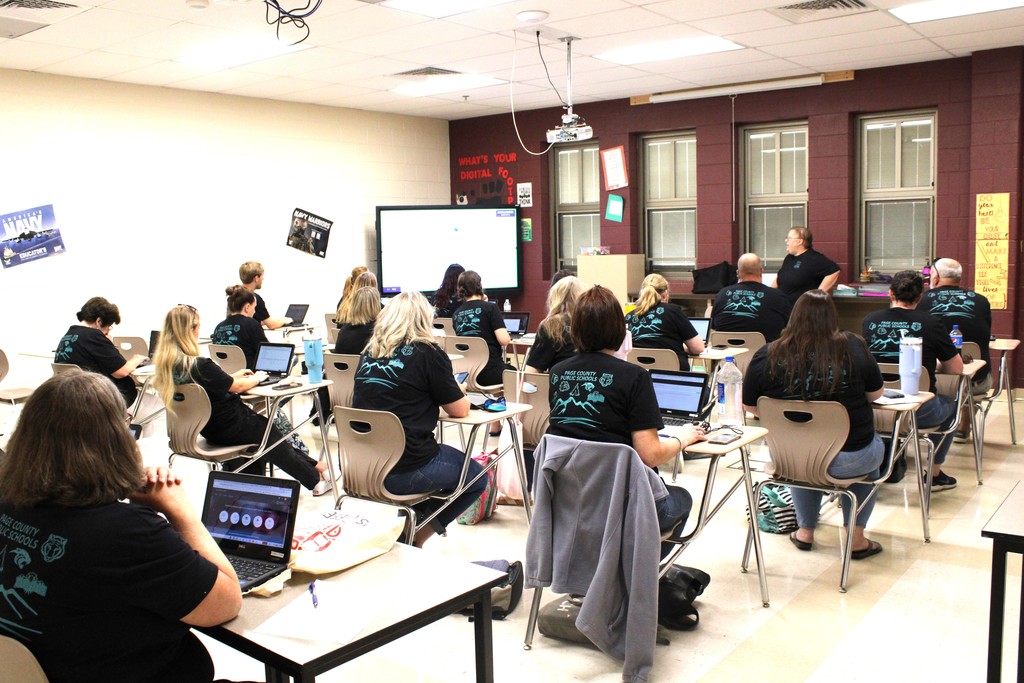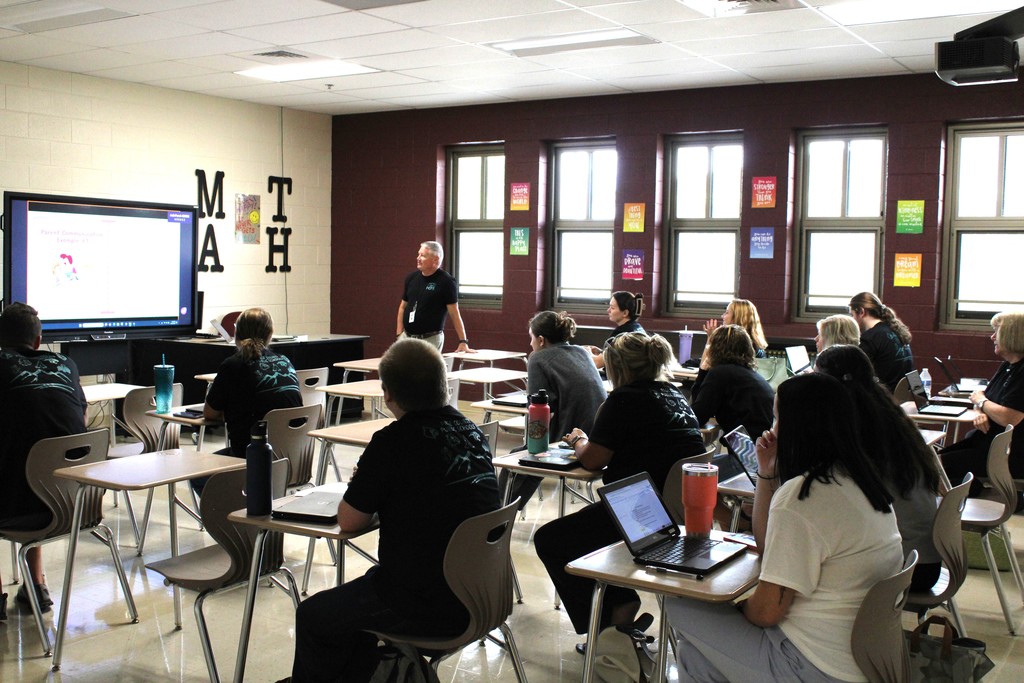 PCPS OPENS THE 2023-2024 SCHOOL YEAR WITH A RENEWED PURPOSE CONVOCATION 2023 LURAY, Va. ― On Friday, August 18, 2023, all employees of Page County Public Schools joined together at Luray High School for Convocation ceremonies to kick off the 2023-2024 school year. Dr. Antonia Fox, Division Superintendent, spoke of having a renewed purpose for the school year. She encouraged everyone to find a sense of purpose, foster positive relationships with students and each other, and to believe in themselves. PCPS celebrated individual school successes, as well as heard from division Teacher of Year, Valerie Ferrell of Stanley Elementary School, who talked about what she believes it takes to make a difference in students' lives, while sharing stories of others whose lives have been impacted by a teacher such as administrators, custodian, bus driver, secretary, nutritional services workers. Mr. David Cale, Principal of Page County High School, also spoke about the impact a student can have. Ethan Rodriguez, a PCHS graduate was awarded the Outstanding School Citizen Award for the Class of 2023. The event was also attended by school board members, county representatives, and law enforcement agencies around the county. PCPS is looking forward to an exciting and successful school year! For the complete folder of pics from Convocation click the link below:
https://drive.google.com/drive/folders/1t13DKiyVjnSofxngORJMpszqfJqZCRbO?usp=drive_link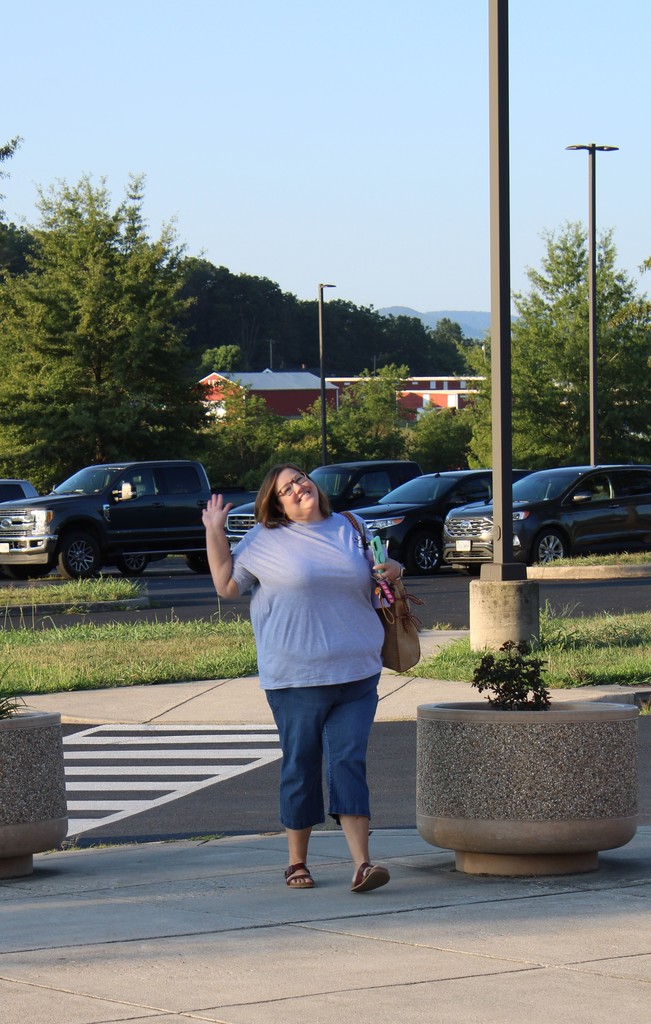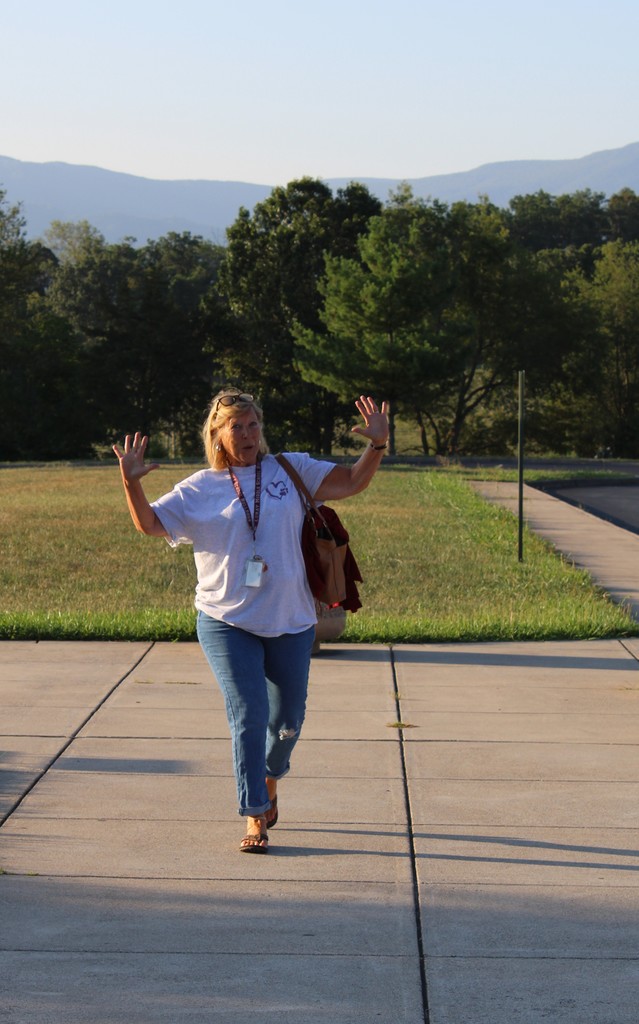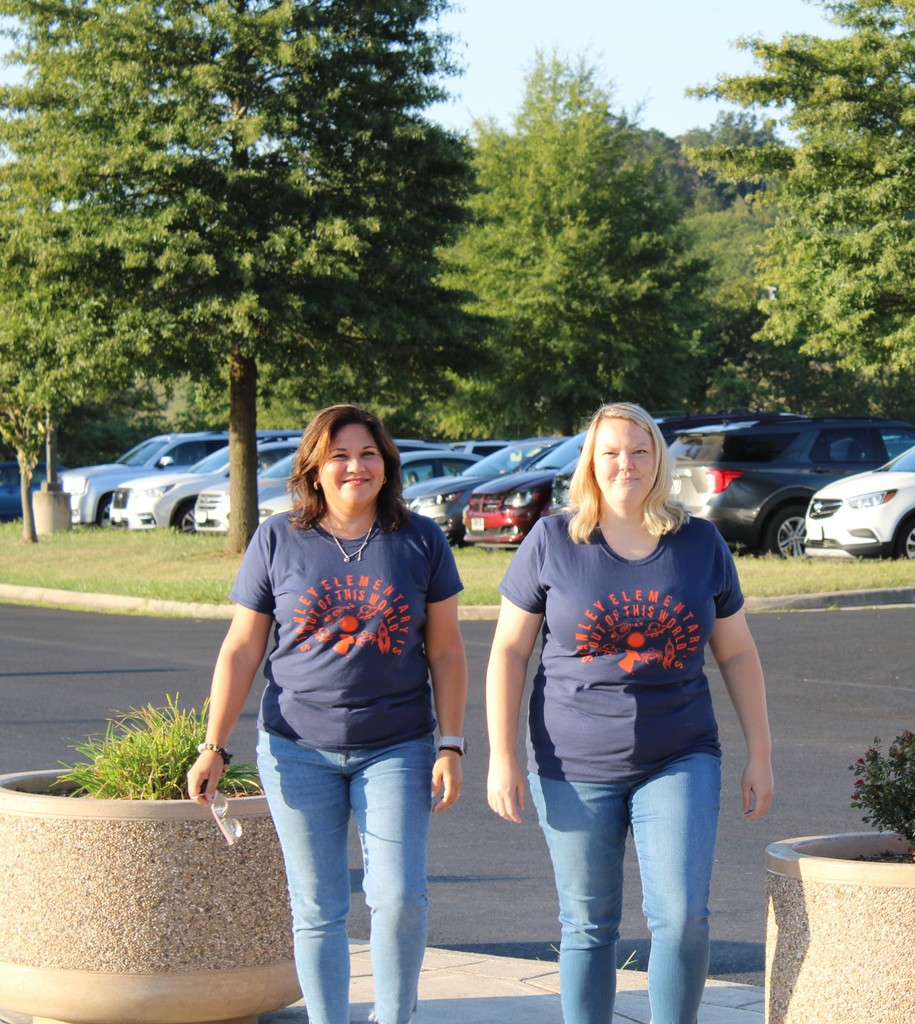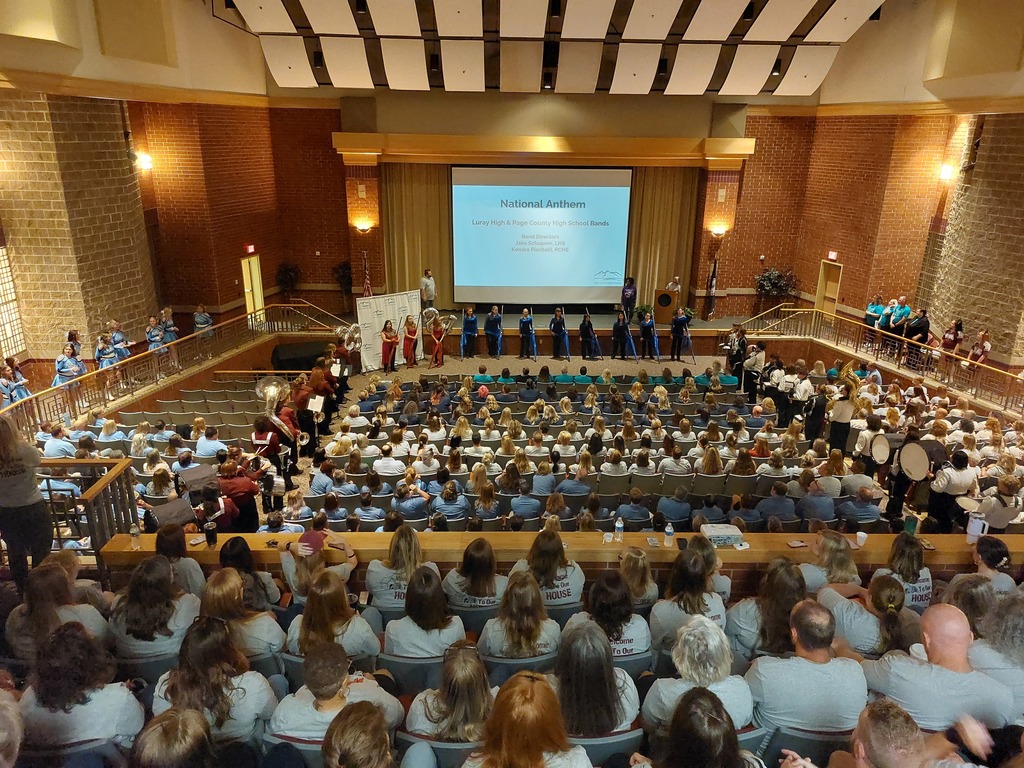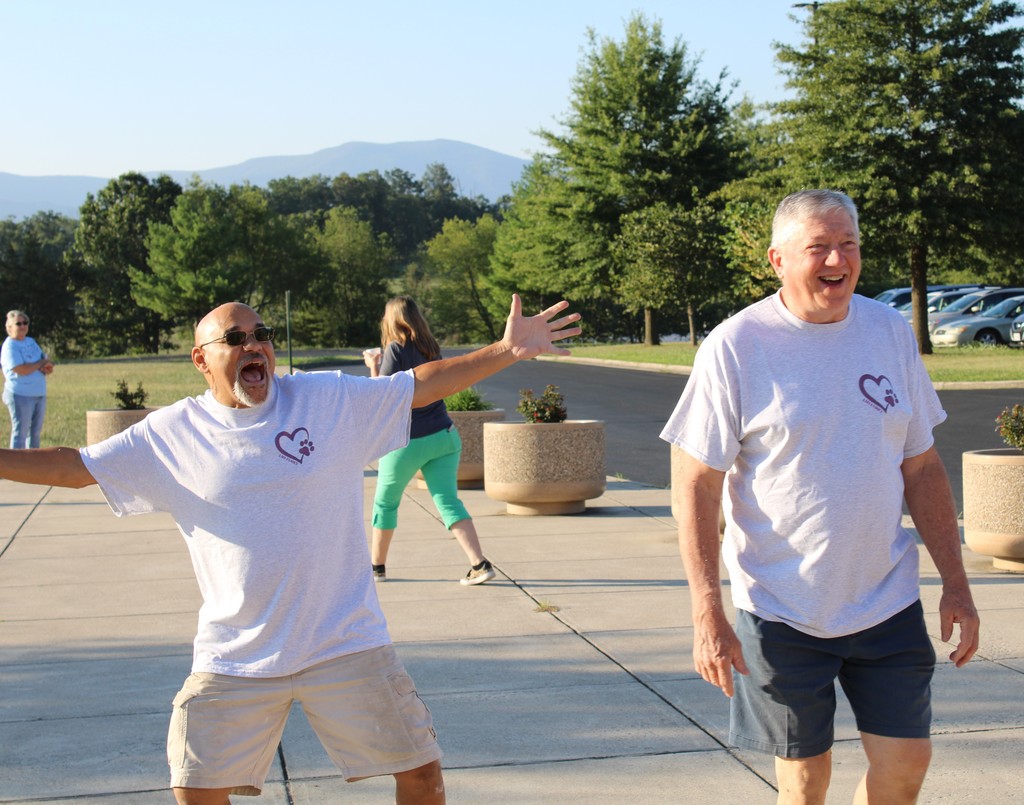 In partnership with Laurel Ridge Workforce Solutions, PCPS is offering HVAC Level 1 course in Luray during the fall semester!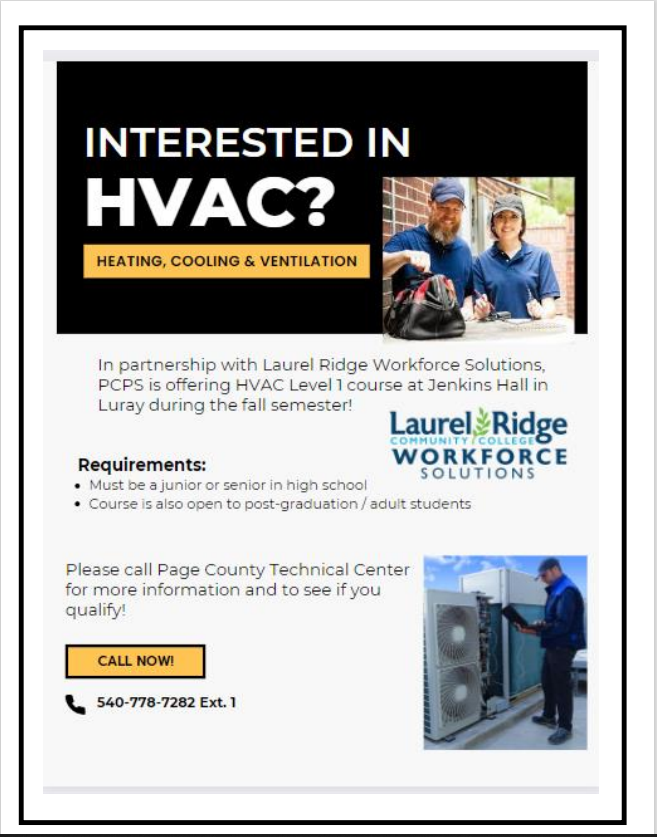 Welcome Back Everyone! It's going to be a great year for PCPS!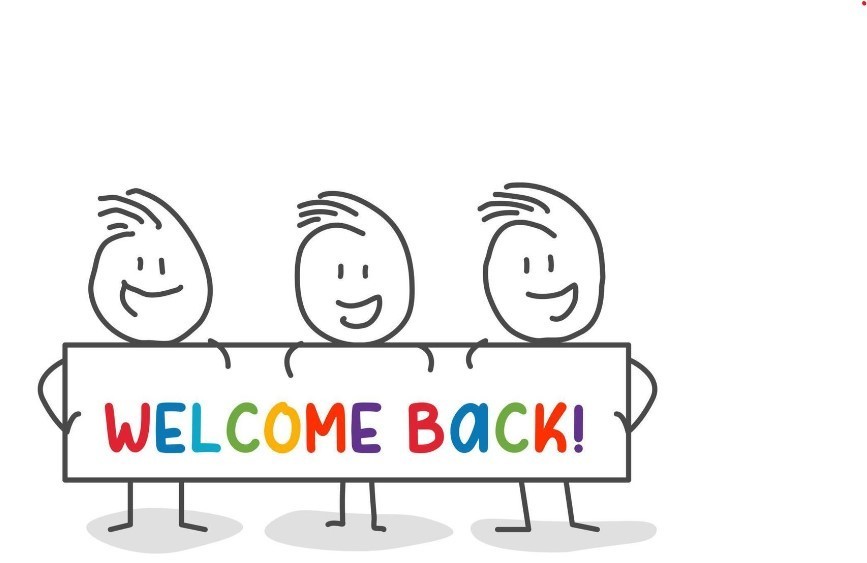 On Wednesday, new teachers to PCPS began the orientation process for the 2023-2024 school year. These pictures are a bit unique, as they show siblings that now work for PCPS, former Assistants with PCPS that have taken course work to become teachers, and a group picture of PCPS alumnus who are now teachers of PCPS. What great pictures to share.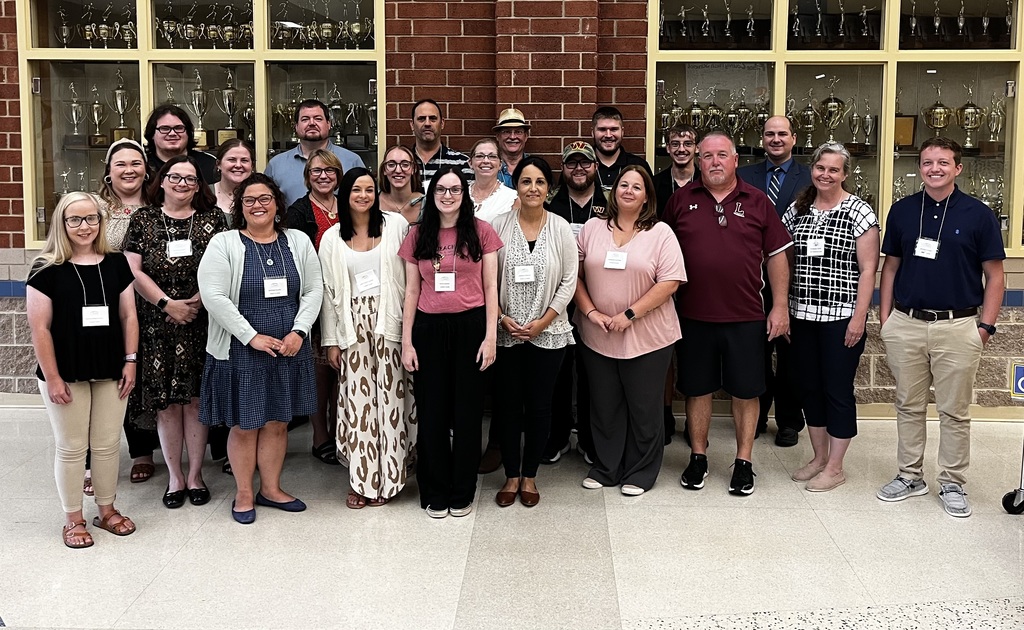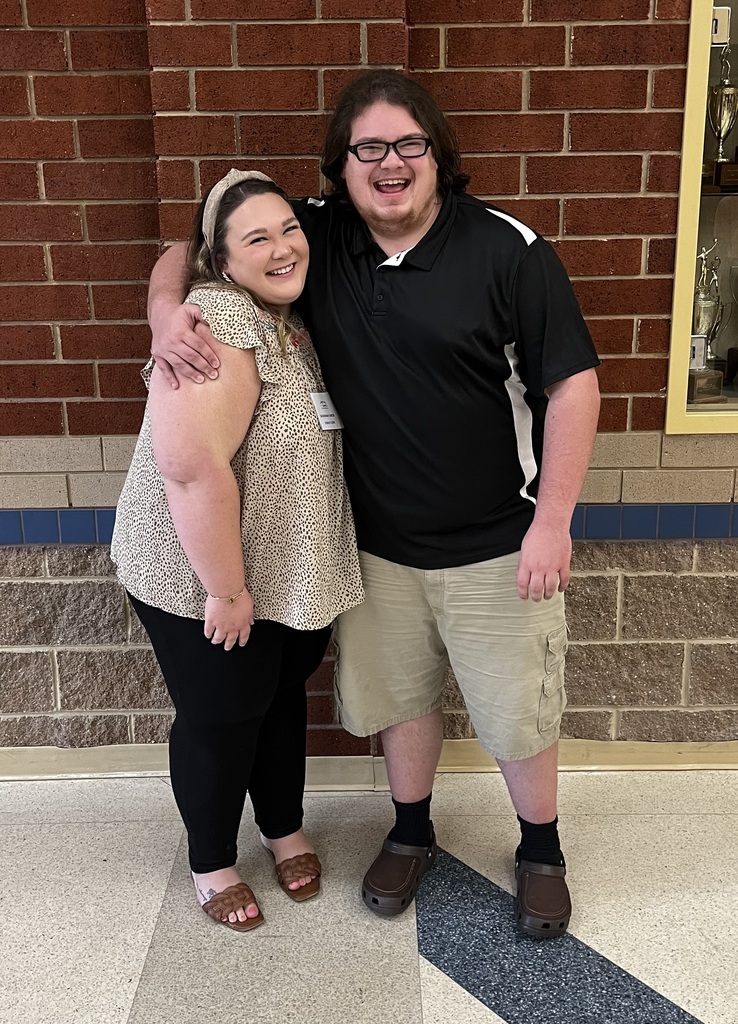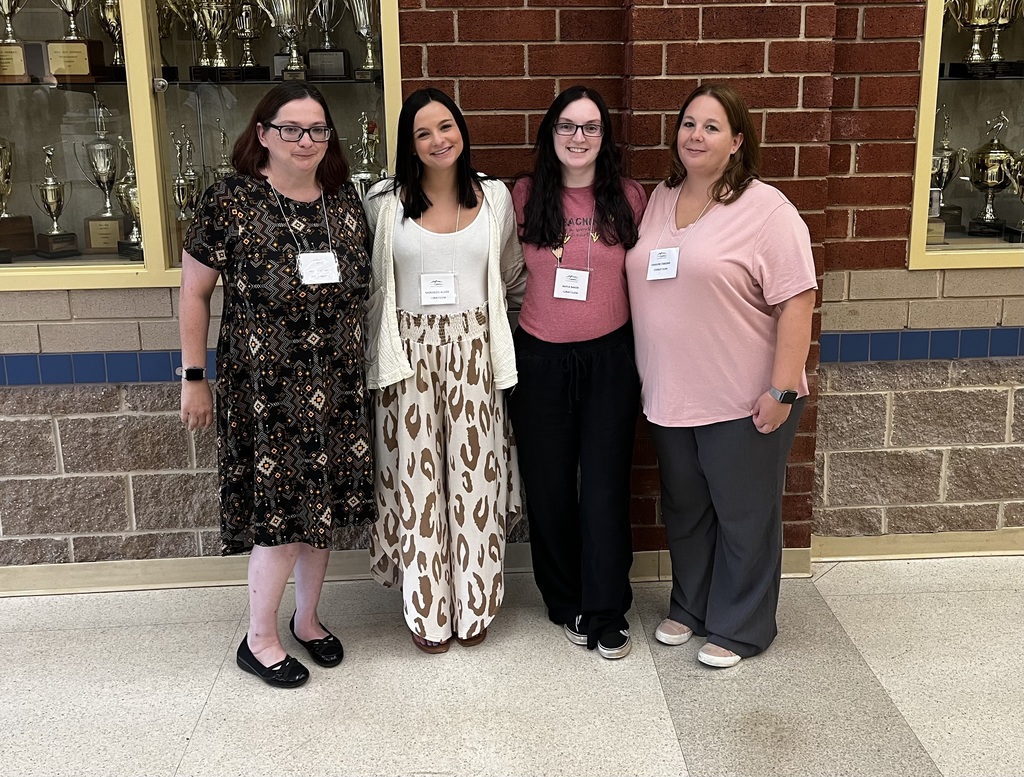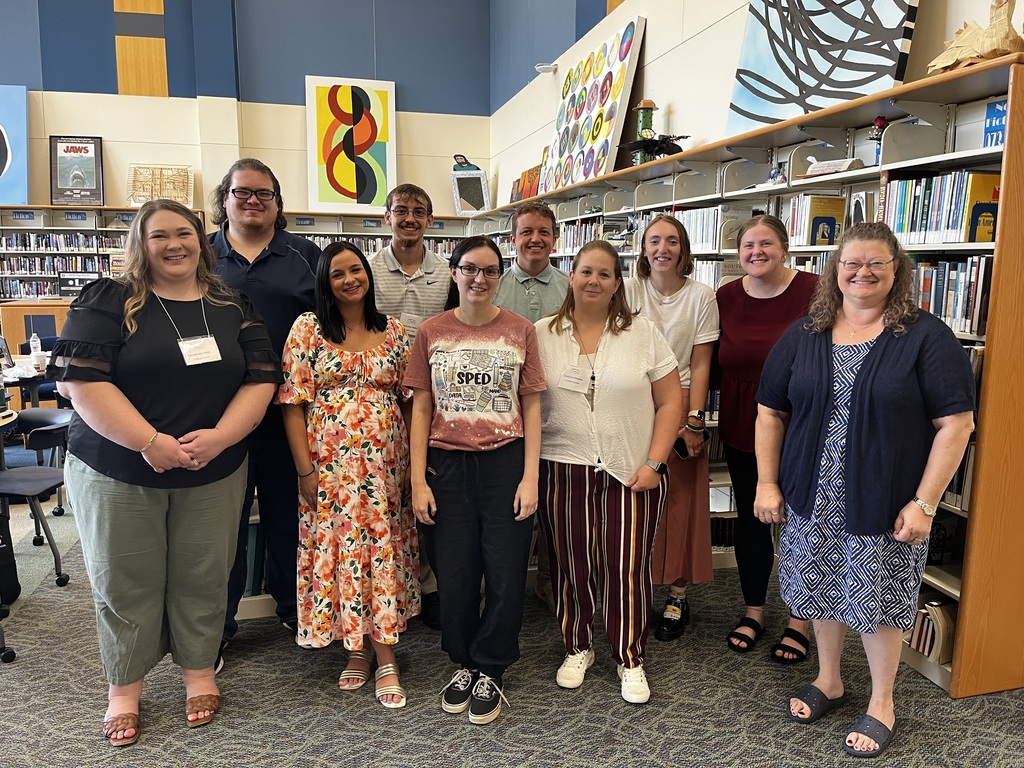 Interested helping feed students? Anyone (new or previous substitutes) interested in substituting in the cafeteria this school year must attend one of these required sessions. Please see the picture or contact Nutritional Services for more information. Please share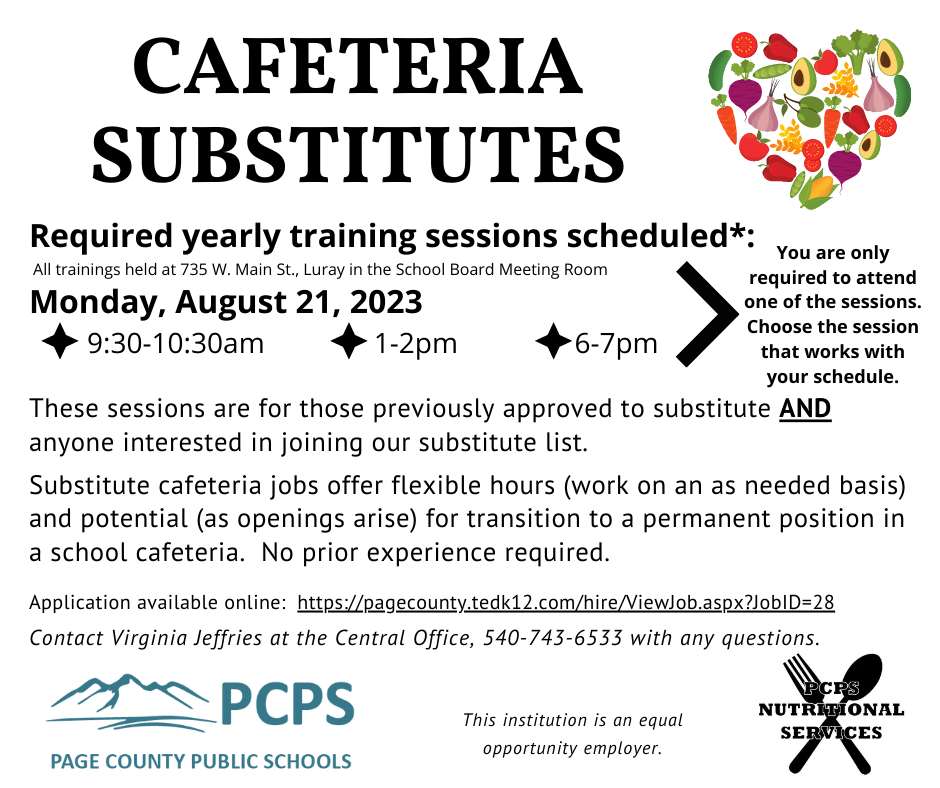 Back to School information by school can be found on the PCPS webpage at
https://www.pagecounty.k12.va.us/
(Select MENU). All information regarding orientations/open houses/ school supply lists can be found here for your convenience. Thank you.