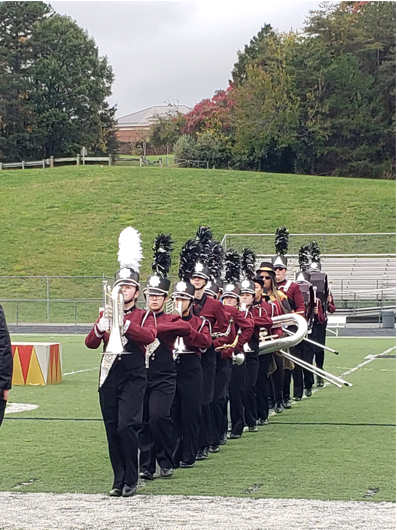 On Saturday, October 30, 2021, the Luray High School Marching Bulldogs traveled to Monticello High School in Charlottesville, VA, where they performed for their annual ratings assessment. Bands could earn one of four ratings, Superior, Excellent, Good, or Fair.
At the end of the day, the LHS Marching Bulldogs had every reason to be proud. For the first time in Luray High School history, the band received the rating of Superior, the highest rating any marching band can receive.
Directed by Jake Schupner, Assisted by Mitchell Evans, and Color Guard Instructor, Laura Milford, the Marching Bulldogs learned that hard work and dedication pay off. Congratulations on your success, and for making Luray High School history!
###